Designing for Success: Tips for Creating Eye-Catching Email Templates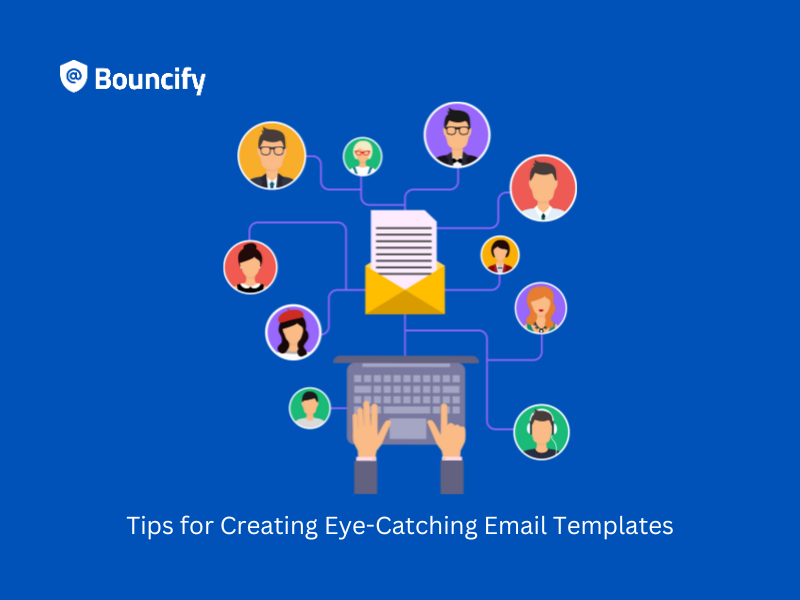 When it comes to email marketing, the design of your email templates plays a crucial role in capturing your audience's attention and driving engagement.
An eye-catching and well-designed email template can make your messages stand out in crowded inboxes, increase open rates, and ultimately lead to better conversion rates. Here are some valuable tips to help you create email templates that leave a lasting impression and drive success:
Keep It Simple and Clean
A cluttered email template can overwhelm recipients and lead to confusion. Stick to a clean and simple design that focuses on your message and call-to-action. Use a single-column layout to ensure easy readability, and avoid excessive use of images that might slow down loading times.

Ready to improve your email deliverability? Sign up now and verify your emails with us for free.
Sign Up
Responsive Design is Key
With the majority of people checking emails on their mobile devices, responsive design is non-negotiable. Ensure that your email template adapts seamlessly to various screen sizes, maintaining readability and usability on both desktop and mobile devices.
Your subject line should give recipients a sneak peek into the content of your email. Make it intriguing, concise, and aligned with the email's purpose to encourage opens.
Focus on Brand Consistency
Your email template should reflect your brand identity consistently. Use your brand colors, fonts, and logo to maintain a cohesive and recognizable appearance. This helps build trust and strengthens your brand image.
Utilize White Space
White space (or negative space) around elements in your email template can enhance readability and create a visually pleasing layout. Don't overcrowd the template; give your content room to breathe.
Eye-Catching Visuals
Including relevant and high-quality visuals can make your email template visually appealing. However, ensure that images are appropriately compressed to avoid slow loading times and broken images.
Compelling Call-to-Action (CTA)
Your CTA should be prominent and easy to identify. Use contrasting colors and persuasive language to encourage recipients to take the desired action.

Ready to improve your email deliverability? Sign up now and verify your emails with us for free.
Sign Up
Personalization Matters
Address recipients by their first name and consider segmenting your email list for more personalized content. Personalization can significantly improve engagement rates.
Test Before Sending
Before hitting the send button, thoroughly test your email template. Send test emails to different devices and email clients to ensure that your design and content display correctly.
Track and Analyze Results
After sending your emails, monitor key metrics such as open rates, click-through rates, and conversion rates. Use this data to refine your email templates and strategies for better results in the future.
Why Bouncify Matters
When it comes to email marketing, Bouncify's email verification service can contribute to the success of your campaigns. By ensuring that your email list is clean and accurate, Bouncify helps you avoid bouncebacks, improve deliverability rates, and maintain a positive sender reputation. Clean email lists also lead to better engagement rates and a more targeted audience, making your well-designed email templates even more effective.

Ready to improve your email deliverability? Sign up now and verify your emails with us for free.
Sign Up
Conclusion
Designing effective and eye-catching email templates is a combination of creativity, strategic thinking, and a deep understanding of your audience. By following these tips and utilizing tools like Bouncify, you can create email templates that capture attention, drive engagement, and ultimately contribute to the success of your email marketing campaigns.